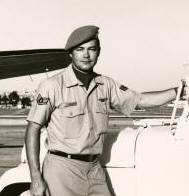 SSgt. Knowles on an Airfield while on a
United Nations Mission in Jerusalem, Jordan.
United Nations Mission 1963 - 1967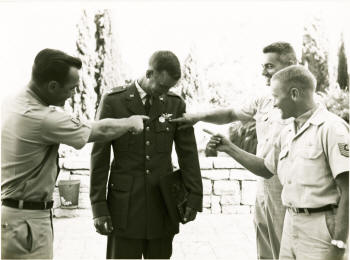 Walt, left, and co-workers joke with Captain Plunkett about his newest Award from a prior assignment.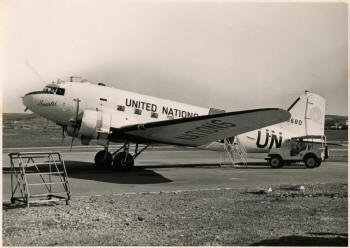 Mission Aircraft "Scarlet"
On the first day of the Six Day War
(June 5 -10, 1967), just before their last evacuation flight, she was destroyed by two Missiles while parked at Amman, Jordan.
A Real Military Family !
Son Cory Knowles, MSgt. USAF Retired,
Grandson Kris Knowles, BM-2 USCG
3rd in Command of an 87 foot Patrol Boat
Cape May, NJ
& Walt Knowles, MSgt. USAF Retired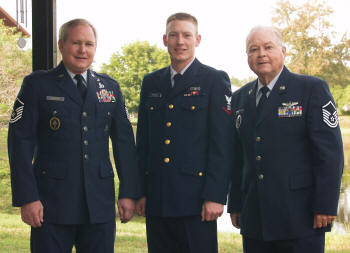 Walt & Sue Knowles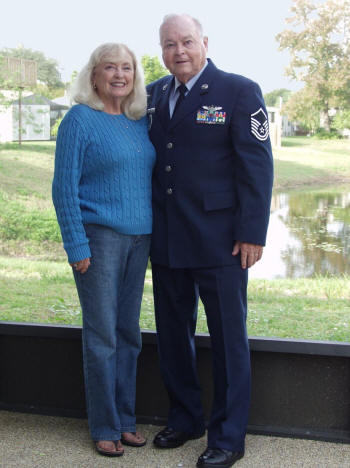 TSgt. Knowles Swears His 4th Re-enlistemnt
Oath to a Marine Bird Colonel Onboard Scarlet,
300 feet BELOW Sea-Level Over the Dead Sea.