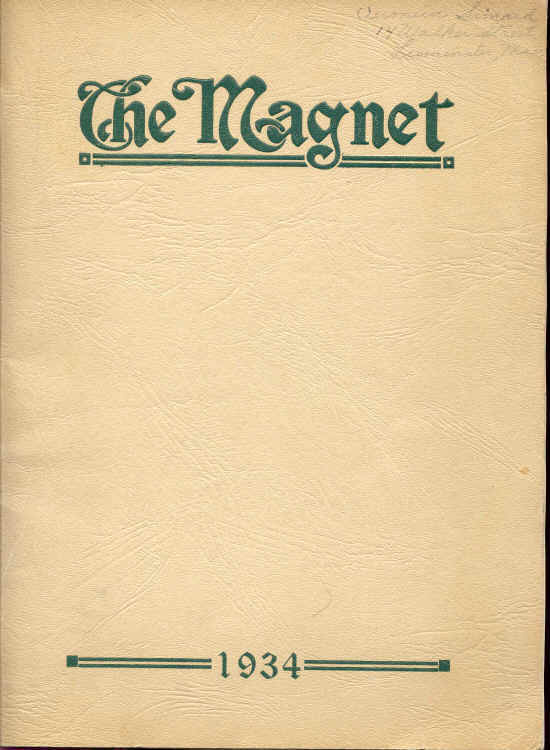 Ernest J. A. Crotch

1916 - 1968
Ernest J. A. Crotch, 52, of 106 North St. died 4 November in Leominster Hospital shortly after being ac mitted. He was born in Lawrence May 19, 1916, a son of the late Ernest and Adeline (Anderson) Crotch, and had lived in Leominster the past nine years. Mr. Crotch was supervisor at the Bulk plant of Humble Oil Co. in Everett, where he had been employed the past 20 years. He was an Air Force veteran of World War II, serving in the Pacific Theater. Mr. Crotch was a member of Clan MacPherson No. 80, of Lawrence, and the Leominster Sportsmen Club. He is survived by his widow Mrs. Simonne (LeBel) Crotch; a son, Stephen E. Crotch; two daughters Miss Susan Marie Crotch and Mrs. Mlchse Cannavino; two grandchildren; two brothers Phillip A. Crotch and Clayton A. Crotch and several nieces and nephews.
Burial was in Forest Hill Cemetery, Fitchburg.
Frieda L. Jacobs, 93 formerly of 540 Northfield Road, died Saturday, May 1, 2010 at the Apple Valley Nursing Home in Ayer after an illness.
She was the close friend of Dorothy Millington. She is survived by her family Richard Millington of Canton, and William Millington of Chatham, N.Y., and one cousin Elaine Siegel of California.
She was born in Leominster on June 19, 1916 a daughter of the late Louis and Etta (Kalin) Jacobs. She graduated from Leominster High School and also from Boston University with a Bachelors Degree in Social Service. She was a Social Worker in Fitchburg from many years prior to her retirement. She belonged to the Congregation Agudas Achim in Leominster, and has lived in Lunenburg since 1982. She was a caring individual who devoted her life to helping other people.
Her Funeral will be held on Wednesday, May 5, 2010 at 6:00 p.m. in the Lunenburg Chapel of the Sawyer-Miller-Masciarelli Funeral Home, (www.masciarellifamilyfuneralhomes.net), 763 Mass Ave, Lunenburg, MA 01462.
Burial will be private at a later date.
Calling Hours will be from 4:30-6:00 P.M. prior to the Funeral.
In lieu of flowers, memorial contributions can be made in her name to the Friend of the Eagle House, Memorial Drive, Lunenburg, MA. 01462.
Veronica (Simard) Robichaud
| | |
| --- | --- |
| from the 1934 MAGNET Yearbook | 2002 |
1915 - 2005
She was an active contributor to this site since 2002 and a very nice lady whom I first
met in the '60s at Spec Pond as the Mother of playmates and through the Internet and
AOL Instant Messenger, we renewed that acquaintance.
She and her sister Olive (Simard) Byrne, LHS '35, were our earliest active Alumni.
You may download / copy any files that you wish for NON-COMMERCIAL USE

There is no intent to copyright any yearbook content as the content is in
THE PUBLIC DOMAIN and you may scan this yearbook or any other as you please.
Thom DiGeronimo, Webmaster
Updated Feb 13, 2006