Our Class History . . .
The Winter Carnival January 1957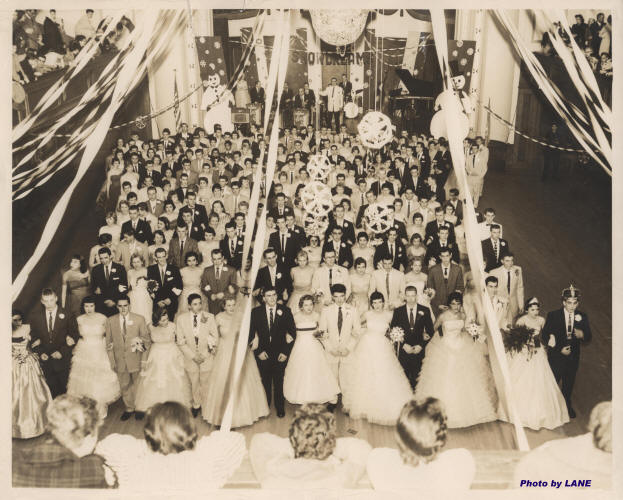 Frank Armilotti & Pat Gallagher, King and Queen
Court: Donna Carluccio, Carolyn Lanza, Tony Farinelli and Jimmy McNeil
Pat Osborne sent us this picture. Picture is a Thumbnail, CLICK to enlarge.
Our Family & Friends . . .
45th Class Reunion was held October 19, 2002
Picture is a Thumbnail, CLICK enlarge.
This Class Picture was Courtesy of Professional Photographer George A. Schroeder
E-mail GeorgeSchroeder@verizon.net
Be advised that HIS quality was much better than I could do on this page!

Tommy D