Donald J. Boucher
1959 -- 2013
Donald J. Boucher, 54, of Leominster, died Friday, December 6, 2013 from injuries sustained after being struck by an automobile on Central Street in Leominster.

Donald was born in Leominster on April 7, 1959 the only son of the late Henri and Regina (Gallant) Boucher. He worked in the Maintenance Department for Simonds Saw and Steel and also for Mohawk Wire and Cable. Donald loved meeting and spending time with his numerous friends at Christopher's Pub and Fenwicks. Donald was a member of the St. Jean's Club, the Eagles, and the Leominster Elks. He was well loved by all who knew him, especially close family and friends. Donald enjoyed fishing and going on cruises with his friends.

He is survived by his four sisters, Huguette Maillet, Nicole Buswell, Bernice Montalbano, Carole Richard; nieces and nephews, Rachel and Gabriel Maillet, Christina Reschke, Paul Montalbano, Melissa and Steven Richard, and Sabrina and Tracy Nowlan; several great- nieces and nephews, aunts and uncles.
Phillip J. Torcoletti
1960 -- 2015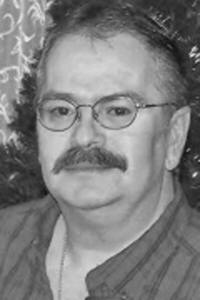 Phillip J. Torcoletti, 54 years old of Leominster, died on Friday, March 13, 2015 in HealthAlliance-Leominster Hospital.

He is survived by his sister Rita A. Bartlett and her husband Arthur of Leominster, brother-in-law Ronald W. Kolb of Leominster, niece Kelley Bruno and nephews Kyle Kolb, Travis Torcoletti and Nicholas Torcoletti, grandnephew Matthew Bruno and many wonderful friends. He was predeceased by brother Selmo M. Torcoletti in 2000, sister Domenica M. Kolb in 2009 and niece Kris K. Kolb in 1999.

Phillip was born in Leominster, on April 4, 1960, daughter of Selmo and Madaline (Orsini) Torcoletti and was a lifelong resident. Phillip was a retired Revenue Officer for the IRS.


Thomas M. Leger
1960 - 2007
Thomas M. Leger, 46, passed away April 24. from an illness.
Born on Jan. 30, 1960, in Fitchburg, he was the son of George and Lorraine Leger (Pelletier).
The , Leominster, will handle the funeral.
A carpenter by trade, he work for many years in the area.
He is survived by his mother, Lorraine Leger of Leominster; his children, Tucker Leger and Shelby Leger, living in Connecticut and his brothers Steven J., in California, and Rick Leger in Leominster.
His father, George, had passed away in 1998.
Tom was buried in St. Joseph's Cemetery at a private ceremony.
Ural O. Austin
1960 - 2009
Ural O. "Sissy" Austin, 48 years old, of 124 Water Street, Leominster, died on Wednesday, February 11, 2009 in HealthAlliance-Leominster Hospital after being stricken ill. She is survived by her sister Judy B. Holdman of Tulsa, OK, 3 brothers John E. Austin, Jr. of Leominster, Richmond Lewis Austin of Newington, CT and Michael O. Austin of Leominster, 2 aunts Ann Stokes of Brooklyn, NY and Livinia MacDaniels of Leavenworth, KS, several nieces and nephews. She was predeceased by her parents John E. and Eddie Lee (Stokes) Austin, Sr. and her brother Bruce Stokes.
Sissy was born in Germany on February 18, 1960, and had lived in Leominster most of her life. She graduated from Leominster High School in 1978 and also from Mt. Wachusett Community College in Gardner. She had worked for the Department of Mental Health and was a member of New Hope Community Church in Ayer.
Kevin R. Holman
1960 - 2005
Kevin R. Holman, 45, of 173 Oak Hill Road, Fitchburg, formerly of Leominster, died Tuesday evening, Nov. 1, at UMass Memorial Medical Center-Memorial Campus, Worcester.
He was born in Leominster on Feb. 25, 1960, the son of Richard A. and Rolande M. (Perreault) Holman of Leominster. He had lived in Fitchburg for the past seven years. Mr. Holman owned and operated a canteen truck in the area for more than 20 years.
Kevin was buried in St. Cecelia's Cemetery Nov 4 2005.