Sandy (Bodanza) Senger

1951 - 2015
Sandy (Bodanza) Senger died at home in Cle Elum, Washington surrounded by her husband of 45 years, Steve and daughters Terri and Lori on July 11, 2015 after a courageous 4 year battle with Cancer.
A Memorial Service will be Held at 1 PM on Saturday July 18, 2015 in the Chapel of the Church of Jesus Christ of Latter Day Saints located at 510 North Columbia Ave, Cle Elum WA 98922.
Sandy was born on February 22, 1951 in Leominster Massachusetts to James and Dorothy Bodanza and has 4 brothers and sisters living in Massachusetts and California.
Sandy was the Owner of Sandy Senger Real Estate and thrived on helping clients buy and sell their homes and remained close to most of her clients. She was very active in the community especially with Habitat for Humanity as a previous Board Member and later as a mentor to people who were receiving new homes from HFH. She was extremely active in her Church and always looked for people in need and tried to help them in any way she could. She would tell you her greatest achievement was raising their 2 daughters into the strong and wonderful women they are today and truly lived to spend as much time as possible with her grandchildren Logan and Keira.
Sandy lived her life with a positive and can do attitude at all time, her favorite scripture and motto to live by was "I can do all things through Christ who strengthens me." She always believed you could achieve anything you wanted to and believed in others to do the same. She will be greatly missed by all who knew her.
Susan A. (DiRusso) Moniz
1950 - 2014
Susan A. (DiRusso) Moniz, 63 years old, of Leominster, died at home January 18, 2014, after an illness.

She is survived by her husband of 43 years, Gregory E. Moniz; son, Gregory M. Moniz of Leominster; daughter, Michelle Horgan and her husband, Patrick of Westminster; grandson, Connor Horgan of Westminster; brother, Christopher M. DiRusso, and his wife, Tina, of Longwood, FL.; four sisters, Joan A. Sparks of Leominster, Nancy M. Bell and her husband, John, of Leominster, Carla M. Antocci and her husband, Robert, of Leominster, and Amelia "Amy" A. Peralta of Leominster; sister-in-law, Debra Salvatelli-Moniz of Sparks, NV, many nieces and nephews; and very dear friends, Francis and Jean Malanson of Leominster.

Susan was born on November 2, 1950 in Leominster, the daughter of Dante J. and Doris M. (Ceruto) DiRusso and lived here all her life. She had worked as a title clerk at Lahti's Jeep in Leominster. Susan was a member of Holy Family of Nazareth Church in Leominster.

Susan was passionate about family, home, reading, and most of all spending time with her grandson, Connor. Susan always looked forward to her annual winter vacations especially to Aruba with friends and family.
William G. Leahey

1951 - 2013
Leominster - William G. Leahey, 62, of Leominster, died suddenly, Tuesday, May 14, 2013, at his home. He was born February 25, 1951, in Leominster, the son of William H. and Anita (Girouard) Leahey. Bill was a graduate of Leland Powers School of Radio, Television and Theatre in Boston. He served in the U.S. Air Force and U.S.Air Force Reserves, for a total of 13 years. He was a meat cutter at the Commissary at Fort Devens for many years, and then at BJ's Wholesale Club, before his retirement. Bill enjoyed theatre and golf. He was a member of Stageworks of Leominster, and acted in Theatre at the Mount. He was an avid reader, and a Die Hard Patriots Fan.

He is survived by his wife of 38 years, Huguette B. (Girouard) Leahey, his son, Steven W. Leahey, his mother, Anita (Girouard) Leahey, three sisters; Lynne Pelham, Sherri Leahey, and Katie Perla, along with many nieces and nephews, and his faithful companion, Skar. He was predeceased by his father, William H. Leahey, and a sister, Mary Anita Leahey.
His Funeral will be held Saturday, May 18, 2013 from Wright-Roy Funeral Home, Inc., 109 West St., Leominster, MA, with a Funeral Mass at 10:00 a.m. in St. Cecilia's Church, 168 Mechanic St., Leominster. Cremation will follow. Calling hours will be held Friday, May 17, 2013 from 4:00 - 7:00 p.m. and also Saturday morning from 8:30 - 9:30 a.m. in the funeral home.
Richard E. Gaillardet

1951 - 2011
Richard E. Gaillardet, 60, of North Brookfield Road, passed away on Friday, November 4, 2011 at UMass Memorial Healthcare-Memorial Campus, Worcester, after a short illness. He was born and raised in Leominster, son of Ernest and Claire (Bird) Gaillardet, and lived 10 years in Cherry Valley before moving to Oakham 24 years ago.

He is survived by his wife of 39 years, Marcia J. (Bigelow) Gaillardet; a son, Shawn M. Gaillardet; two sisters, Judith Brouillette and Joyce C. Roy; and his two beloved beagles, Aleaka and Cecilia.

Richard graduated from North Adams State College in 1973 after two years at Mount Wachusett Community College in Gardner. He was a field source representative for AmerisourceBergen covering the Northeast territory and previously worked 28 years for Nabisco in Central Mass. He enjoyed trips to Las Vegas and Myrtle Beach with friends as well as family getaways to York, Maine. His favorite hobbies included playing golf and watching New England sports teams.

Burial was in South Cemetery, Oakham. The family requests donations in Richard's memory may be made to the Oakham Fire Dept., 178A Barre Road, Oakham, MA 01068; or to the Humane Society of U.S., 2100 L. Street NW, Washington, DC 20037.
To share a memory or offer a condolence visit: www.milesfuneralhome.com
Thomas P. Kamataris

1951 - 2011
Thomas P. Kamataris, Sr., 59 years old of Leominster, passed away Wednesday, March 30, 2011 in HealthAlliance-Leominster Hospital after a lengthy battle with Alzheimer's Disease. He is survived by his wife of 40 years Donna "Dee Dee" (Smith) Kamataris, his mother Lorraine (Farinelli) Kamataris of Leominster, daughter Diana L. (Kamataris) McCloud of Leominster, son Thomas P. Kamataris, Jr. and his wife Lauria of Holden, 2 sisters Gail (Kamataris) Prizio and her husband Frank of Leominster and Donna (Kamataris) Becker and her husband Ken of Florida, 2 brothers Timothy Kamataris, Jr. of Westminster and Rick Kamataris and his wife Shari of Leominster, 2 granddaughters Nyeashaa McCloud and Madison Kamataris, numerous aunts, uncles, nieces, nephews, cousins, brothers-in-law and sisters-in-law.
Tom was born in Chicago, IL on May 27, 1951, the son of the late Timothy T. Kamataris, Sr. and Lorraine (Farinelli) Kamataris and had lived in Leominster most of his life. He received an Associate's Degree from Mt. Wachusett Community College in Gardner. He served in the Massachusetts National Guard. Tom had worked at the former Charlton Furniture in Leominster for 13 years and then was a custodian in the Leominster Public Schools for 10 years. From 1990-2001, Tom owned and operated Sportsmania Batting Cages in Leominster.
"Coach K" was a beloved member of the community and was a longtime Little League, Babe Ruth and Leominster High School baseball coach, winning the state title in 1996. He was an organizer of the T.A.G. Reunion, and served on the Leominster Youth Commission. He was a member of the Leominster Sportsman's Club, Monoosnock Country Club in Leominster and the Eastwood Club in Fitchburg. Tom was a diehard Boston Red Sox Fan. Contributions may be made to the Leominster High School Baseball Activities Account, 122 Granite Street, Leominster, MA 01453.
Betty A. Sparks of Jupiter, FL, passed away on February 6, 2011.

She worked as a flight attendant for Continental for many years.

Survived by daughters, Shannon Dutton and husband, Chris of Leominster, Mass, Stacey Taylor and husband, Adam of Pepperell, Mass.; grandchildren, Jacob, Madolyn, Frankie, Sean, and Colin.

Betty A. Sparks 1951 - 2011
Brian C. McCarthy

1951 - 2009
Brian C. McCarthy, 57, of 54 Starr St., died Sunday, August 9, in the University of Mass Hospital, Lake Ave. North, Worcester, after suffering a massive stoke. Mr. McCarthy leaves one brother, Kevin J. McCarthy of Leominster and two aunts, Jean C. McCarthy of Fitchburg and Joan Dustin and her husband, William of E. Falmouth, Ma. and several cousins.

He was employed by the Boston Cab Company for many years in New York and Boston.

He was the President of his Junior and Senior classes. He was also Captain of the Tennis team and was an avid tennis player all of his life. He attended Columbia University and received his Bachelor Degree in Psychology from Harvard University. He was a former member of Our Lady of the Lake Parish in Leominster, where he served as an altar boy until he was out of high school. He was born in Fitchburg, on November 15, 1951, a son of the late Charles H., and Helen (McGuirl) McCarthy Jr., and lived in Leominster and Chelsea for many years, before returning to Leominster in 2007.

Funeral Services will be held on Friday, August 14, at 11:00 a.m. in the Smith-Mallahy-Masciarelli Funeral Home, 243 Water St., Fitchburg. Burial will follow in St. Bernard's Cemetery, Fitchburg. Calling hours at the Funeral Home are on Friday, August 14, from 10 to 11 AM.

In lieu of flowers, memorial contributions may be made to the Friends of Coggshall Park, C/O The Recreation Dept., Fitchburg City Hall, 718 Main St., Leominster, Ma. 01420 or may be left at the Funeral Home.
Wayne D. Bass

1951 - 1973

USAF - Korea
According to city records, the last death of a service member from the city was Air Force Sgt. Wayne Douglas Bass, 22, who was killed in an automobile accident while serving in Korea on Jan. 11, 1973. Sgt. Bass was a 1969 graduate of the Leominster Trade High School, which is now known as the Center for Technical Education at Leominster High School.
Ronald W. Metivier

1951 - 2009
Ronald W. Metivier 58 of 905 Iowa Ave West Apt 11 formally of Leominster MA. died Sunday August 9, 2009 in the Israel Family Hospice House in Ames Iowa after an illness. He was born July 12, 1951 in Leominster, the son of the late Leon Metivier and Marion (DeFoe) Metivier and lived in Leominster before moving to Iowa.
He leaves his wife of (33) Years, Diane (Ashe) Metivier of IA; three sons: Dennis Ashe, Ronald Metivier Jr. and Daniel Metivier; four daughters: Holly Vasquez, RoseMarie Ayers, Lynn LeDuc, and Kathleen Metivier; one brother Robert Metivier; two sisters: Donna Beal and Ruth Ann Metivier; twenty grandchildren, one great grandchild; one niece and three nephews.
Mr. Metivier was employed at Monroe Cable and Wire Co .in Clinton for fourteen years before moving to Iowa where he went to work at Barilla Pasta Co .in Ames.
Burial was in St Cecilia's Cemetery Leominster.
Rose Ann (Knight) Alario
1952 - 2009
Rose Ann (Knight) Alario, 57 years old, of Worcester, formerly of Leominster, passed away peacefully on Tuesday, July 7, 2009 after a brief illness. She leaves behind 2 children Stacey Farrow and Steve Alario and his wife Kimberly; 6 grandchildren Jake and Hailey Farrow, Alex and Elizabeth Alario, Alexis and Crystal Charon; 2 brothers Carl Knight and David Knight and his wife Joan; 2 sisters Lisa LaCouture and her husband Richard and Sheila Blankenship; and a dear friend Patrick Hart. She was predeceased by her daughter Amy Charon, her parents William and Elizabeth (Menulla) Knight, 3 brothers and 2 sisters. Rose was a lovely person who left our lives too soon.
A graveside service will be held on Monday, July 20, 2009 at 11 AM in Evergreen Cemetery, Leominster. The Silas F. Richardson & Son Funeral Home, 106 West Street, Leominster is assisting the family with arrangements.
Pictures??? Please !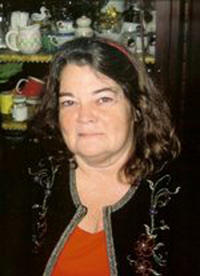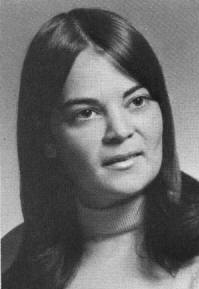 Joyce A. (England) Beirholm
1951 - 2009
Joyce A. Beirholm, 58, of Lunenburg, died Saturday, May 2, 2009 while visiting family in Florida. She was born in Leominster, on April 15, 1951, the daughter of the late George J. and the late Irene (St. Cyr) England and she grew up in Leominster.
She first worked at Kingman Plastics for several years, and then went on to work at New England Business in Groton for 15 years she retired in 1997. Joyce loved playing Bingo, traveling to Las Vegas, and enjoyed life to the fullest.
She leaves her husband of 30 years, Carl W. Beirholm Jr.; one sister, Elaine Freeman of Brandon, FL; her nephew and godson, Jeremy Weikel of Leominster and her best friend, Heather Gleason of Lunenburg. She was predeceased by her sister, Judy Smith.
A Mass of Christian Burial will be held Monday, May 11, 2009 at 11:00 am in St. Cecilia's Church, 180 Mechanic St., Leominster. Burial will follow in St. Cecilia's Cemetery. Calling hours will be held Sunday, May 10, 2009, from 6 to 8 p.m. at the Simard Funeral Home 14 Walker St., Leominster. In lieu of flowers, the family suggests that memorial contributions be made in her memory to American Diabetes Association , 1701 North Beauregard St., Alexandria, VA 22311. For more information or to sign our online guest book please visit www.simardfuneralhome.com. Simard Funeral Home 14 Walker St., Leominster is directing arrangements.
Margaret Ann (Caisse) Hoyt 1951 - 2007

After a long illness, Peggy died May 10 in her sister's home in Leominster. The daughter of Harold E. and Marjorie H. (Crockford) Caisse, Peggy was born on Aug. 9, 1951 in Fitchburg, but lived in Leominster most of her life. She graduated from Fitchburg State College with her master's degree in 1975. She was an English and reading teacher at Athol-Royalston Regional High School for 30 years and a member of St. Mark's Episcopal Church. She volunteered with the Youth Soccer Program and a literacy program for several years.

Peggy is survived by her husband of 24 years, Richard G. Hoyt; her sons, Christopher G. Hoyt, Gregory R. Hoyt and Jonathan E. Hoyt; her father, Harold E. Caisse and her sister, Mary E. Macdonald.

Peggy is buried in Evergreen Cemetery.
Dennis DeBonville 1949 - 2006

Dennis died on Sunday, Oct. 1, 2006, in Houston, after being struck by a motor vehicle while walking in Houston. He was born April 19, 1949 in Leominster, and was the son of Hermas and Florence (Larriviere) DeBonville. Dennis attended St. Cecilia's Elementary School. He played varsity soccer his junior and senior year, and he was an outstanding goalie for the Leominster High School Independent Hockey Team.

Mr. DeBonville, a self-employed painter, was a Corporal in the U.S. Marines and a member of the Knights of Columbus and Fraternal Order of Eagles.

He is survived by his daughter, Christine; a sister, Barbara Amadio; his former wife and mother of his children, Diane (LeBlanc) Alger; and many nieces and nephews. He was predeceased by a son, Michael; and a brother, Paul.

Burial with Military Honors was at the Massachusetts Veterans Memorial Cemetery in Winchendon.
Katherine Salovardos 1951 - 1982

Katherine G. Salovardos, 30, of 147 Drummond Street, Auburn, Maine, died Sunday in the Central Maine Medical Center, Lewiston, Maine.

She was born in Fitchburg, August 12, 1951, the daughter of George K. and Elpeneke (Gamvas) Salovardos and a graduate of Henri's School of Hair Design. She attended a school of cosmetology in Worcester and was formerly employed at Stella's Beauty Shop in Fitchburg and taught in Gloria Stevens Salon in Boston.

Besides her parents of Leominster, she leaves a brother Constantino Salovardos of Leominster, her maternal grandmother Evdoxia Gamvas of Fitchburg and several aunts and uncles. Interment was in Forest Hill Cemetary.
Wolfgang Hess 1950 - 1975

Wolfgang died in hospital Dec 2 1975 after a car accident left him in a coma for several days. He was survived by his older brother Hans Hess of Leominster. He had attended Mt Wachusetts College.