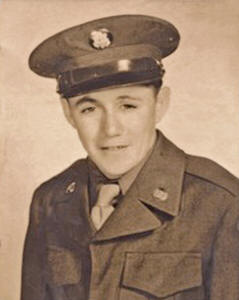 Norman P. Dufresne
1930 - 1950
MIA 1950
Korean War Army Veteran

Pfc. Norman P. Dufresne, of Leominster, son of the late Mr. and Mrs. Joseph A. Dufresne, formerly of 126 Eighth Street, was reportedly missing in action in Korea on July 30, 1950 and presumed dead on December 31, 1953. After 63 years, Mr. Dufresne's remains were identified and the family is finally bringing him home to lay him to rest in St. Cecilia's Cemetery, Leominster.

Mr. Dufresne was born in Leominster and attended the former St. Cecilia's Elementary School and the former Saxton Trade School in Leominster graduating in 1948. He was a member of St. Cecilia's Church.

Mr. Dufresne enlisted in the U.S. Army on February 10th, 1948 and was discharged on January 21st, 1950 he then re-enlisted on May 18th, 1950 with Company G, 2nd Battalion, 19th Infantry Division when he went missing. He enlisted on May 18, 1950 and was reported missing in Korea on July 30, 1950. Mr. Dufresne was awarded the Purple Heart Medal, Army Good Conduct Medal, National Defense Service Medal, the Korean War Service Medal with one Bronze Service Star, United States Service Medal, Republic of Korea - Korean War Service Medal, Presidential Unit Citation, Republic of Korea Presidential Unit Citation and the Combat Infantry Badge.

Mr. Dufresne is survived by one sister; Claire Weber of Illinois, many nieces and nephews, and cousins.

He is predeceased by his parents, four brothers; Francis, Ernest, Richard, and Leo, six sisters, Irene Guilmette, Germaine Guilmette, Margaret Pepin, Jean Membrino, Betty Chapel, and Yvonne Venturi.
See Military Pg 7
Charles R. Kimball Jr.
1930 - 2014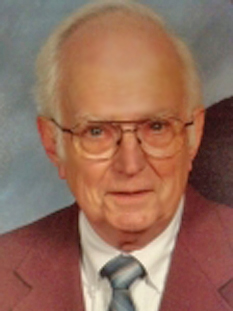 Charles R. Kimball Jr. 83, of Leominster, died Thursday, January 9, 2014, in Health Alliance Leominster Hospital. He was born on February 16, 1930, in Leominster, Massachusetts, and was the son of the late Charles R. and Helen (Rafuse) Kimball Sr. Mr. Kimball was a graduate of Leominster High School Class of 1948. He worked for First National Supermarkets as a meat cutter. Charles is survived by his wife Mary B. (Blackwell) Kimball, his two sons, Charles W. "Chip" Kimball and his wife Mary E. Kimball of Leominster, and Reid H. Kimball of Utah, his daughter, Wanda D. Kimball of Concord, N.H. and his sister Constance L. Erickson of Leominster.
The funeral service was held on Sunday, January 12, 2014

Angelina (Scarale) Faulkenham
1931 - 2009
Angelina (Scarale) Faulkenham, 78 years old, of Leominster, died September 25, 2009 surrounded by her devoted and loving family, at UMass Memorial Medical Center-University Campus in Worcester.
Angie was born in Leominster on August 6, 1931, daughter of Joseph and Maria (Molinari) Scarale. She graduated from Leominster Saxton Trade School and was a member of the Leominster Assembly of God. She had worked at the former Victory Button in Leominster for several years and then worked as a subcontractor at the UPS office in Leominster.
She is survived by her brother Louis Cipolla, her sister-in-law Theresa Cipolla, her nephews Vincent Cipolla and James Cipolla, her niece Paula Carr, several nieces and nephews, great nieces and great nephews, her stepson Carlton Faulkenham, stepdaughter Carol Bufton, four grandchildren and several great grandchildren. Her husband Carlton M. Faulkenham died in 1978. She was also predeceased by her brothers, John Cipolla and Anthony Scarale, and six sisters, Lena Pelletier, Frances Carbone, Hilda McGinnis, Rose Federici, Lucia Grasso and Raffaela Grillo.
Burial was in Evergreen Cemetery, Leominster.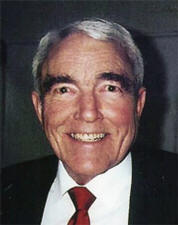 1930 - 2009
Navy Veteran. Robert Martin Regan, 79 years old, of Leominster, MA, died peacefully at his home on Thursday, December 10, 2009.
Bob was born in Leominster, on March 28, 1930, son of George and Beatrice (Roberts) Regan.
He is survived by his wife of 55 years, Carole (Marcotte) Regan.
He is also survived by five children, Jean-Marie Minton and her husband, Jack, John Regan and his wife, Betsy, Jennifer Maley and her husband, Kevin, Jacqueline Cunningham and her husband, John, and Jessica Oberg and her husband, Brian. He is predeceased by his two children, Jeffrey and Robert. He is also survived by his grandchildren, Emily and Christopher Regan, Mariella and Julianna Minton, Ava, Jake and George Maley, Jack, Sam and Luke Cunningham, and Adeleine and Haylan Oberg.
After graduating from Leominster High School in his revered "Class of 48", and Fitchburg State College, Bob joined the U.S. Navy as a Lt. JG.
After teaching briefly in Lunenburg, Bob spent 30 years in the paper manufacturing business in a sales capacity and subsequently 20 years in the real estate business. He was a lover of history, politics and the arts, his home and garden of 42 years, and most of all his beloved family.
REGAN Funeral services will be held on Thursday, December 17, 2009 from the Silas F. Richardson & Son Funeral Home, 106 West Street, Leominster with a mass at 11 am in St. Leo's Church, 128 Main Street, Leominster. Burial will be in St. Leo's Cemetery, Leominster. Calling hours will be held on Wednesday, December 16, 2009 from 4-8 pm in the funeral home. In lieu of flowers memorial contributions may be made to the American Heart Association 20 Speen Street, Framingham, MA 01701, ARC Community Services, Inc., 564 Main Street, Fitchburg, MA 01420 or VNA Care Network, Inc., 120 Thomas Street, Worcester, MA 01608. www.richardsonfuneralhome.net
Louis A. Rocca
1930 - 2011
Louis A. Rocca, 80 years old, of Leominster died Wednesday, May 25, 2011 in Health Alliance-Leominster Hospital. He is survived by his wife of 30 years Susan M. (Benton) Rocca, daughter Atty. Jill A. Natola, brother Adolph Rocca, 3 grandchildren, who affectionately called him "Nonno," Rachel Tryba, Zachary Natola and Alexander Natola, a great granddaughter Lily Tryba and several nieces and nephews. He was predeceased by his son Dominic F. Rocca in 1970, his former wife and the mother of his children Carol L. (Imprescia) Rocca in 1995 and by his brother Albert J. Rocca in 2010.
Mr. Rocca was born in Leominster on May 31, 1930, son of Vincenzo and Mesia (Farinelli) Rocca and was a life long resident. He attended Lancaster Street School and graduated from Leominster High School in 1948. He then served in the U.S. Air Force. He was the President of Victory Button/Tamor Plastics in Leominster before retiring in 1992. Louis was a member of St. Leo's Church in Leominster, the Leominster Lodge of Elks and was a former member of Oak Hill Country Club in Fitchburg.
Burial with military honors was in St. Leo's Cemetery,