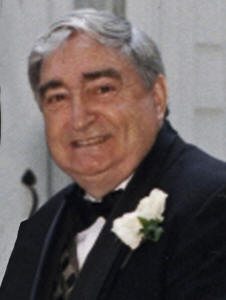 Attilio R. Antonioni
1929 - 2012
Attorney Attilio "Tony" R. Antonioni 82, life long resident of Leominster died Monday, February 27, 2012, in Health Alliance Leominster Hospital. He was born on June 19, 1929, in Leominster, MA, was the son of Attilio D. and Ilda J. ( Cattel ) Antonioni. He was a graduate of The College of the Holy Cross where he graduated with the Class of 1951, and finally went on to Boston College Law where he graduated with Jurist Doctor Degree in 1957 and he practiced law until the day that he died. Mr. Antonioni was a United State Army Veteran serving during the Korean War Era. Attorney Attilio "Tony" Antonioni was the founder of Antonioni and Antonioni Law Firm here in Leominster in 1957. He was the Assistant City Solicitor for the City of Leominster for over 20 years, and served as an Assistant Attorney General under Robert Quinn. He was a member of the Massachusetts Bar Association from 1957 to present and was presented with a 50 year pin, a member of the Worcester County Bar Association, and the Northern Worcester County Bar Association member. He was very active in St. Anna Parish in Leominster, where he served on the Parish Council, and on the Bishops Fund. He was a member of the Leominster Lodge of Elks # 1237, the Leominster Knights of Columbus Council # 406. He is survived by his wife of 54 years Jacqueline M. ( Gagne ) Antonioni of Leominster, his son Attorney Robert A. Antonioni, four daughters Marie D. Sunder, Janet L. Antonioni, Ellen F. Bernard-Myers, Christine M. Antonioni-Hanson, his brother George J. Antonioni , two sisters Margaret G. Ford, Jeannie P. Antonioni, seven grandchildren Diana, Dennis, Christian, Michael, Logan, Tristan, and Corey. He was predeceased by his son John G. Antonioni in 1999.
Funeral Information
The funeral will be held from the Wright-Roy Funeral Home 109 West St in Leominster, on Saturday March 3, 2012 with a funeral mass at 12:30 p.m. at St. Anna Church 199 Lancaster St. Leominster, Burial with Military Honors will be in St. Leo's Cemetery, Leominster. Calling hours will be Friday evening March 2, 2012 from 4:00 p.m. to 8:00 p.m. in the funeral home.

Anna M. Tata
1929 - 2011
Anna M. Tata, 81 years old, of Leominster, died Tuesday, May 17, 2011 in the River Terrace Healthcare Center in Lancaster after a lengthy illness. She is survived by her brother Joseph J. Tata of Leominster. She was the beloved aunt of 5 nieces and nephews Beth T. Posco and her husband, Mark and Gary P. Tata and his wife, Deborah both of Leominster, Stephen J. Tata and his wife Meredith of Fitchburg, Gail M. Markiewicz and her husband, Christopher of Webster and Dr. James R. Tata and his wife Patricia of Westfield, NJ, also 9 grand nieces and nephews, Jesse and Megan Posco, Angela, Maria, Holly and Joseph Tata, Anthony Fratturelli, and Anne Marie and Bradley Markiewicz.
Anna was born in Leominster on October 27, 1929, daughter of Michelangelo and Assunta (D'Agostino) Tata and was a life long resident. She graduated Becker Junior College in Worcester. She had been a legal secretary in the law office of Charles Bent for 40 years. Anna was a member of St. Anna's Church in Leominster. She was member of the Board of Directors at the Leominster Credit Union for 30 years and served as the secretary for the Board of Directors for several years. After retiring from the Board of Directors, she was made an Honorary Director. Anna enjoyed hiking with her dogs, skiing, playing tennis, baking, and cooking for the family.
Burial was in St. Leo's Cemetery.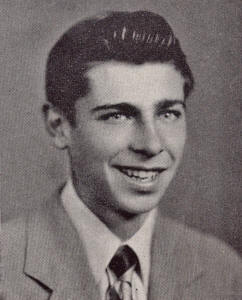 John Piccolomini
1929 - 2001
John Piccolomini, 72, of 132 Kings Highway, former long-time resident of Leominster, Mass., died Thursday, March 22, 2001, at his home.
Born in Brighton, Mass., Feb. 12, 1929, he was the son of the late Luigi and Maria (Bracani) Piccolomini and was the stepson of the late Graziella (Barassi) DiMarzio Piccolomini.
A veteran of the Korean Conflict, he served in the U.S. Army for 20 years in the positions of supply clerk, finance clerk, administrative non-commissioned officer, recruiter and career counselor for eight years, retiring in 1968.
In 1971 he received his bachelor's degree in education from Fitchburg State College, Fitchburg, Mass., and his master's degree in 1973. He taught social studies at Gallagher Junior High School in Leominster for 20 years, retiring in 1990. He served as Leominster High's golf coach for 18 years and refereed basketball, football and wrestling, starting back in the '40s when he was in high school. He was the husband of Laura J. (Caisse) Piccolomini for 43 years.
In addition to his wife, family members include six stepsisters, Assunta Lanciani, Irene Tata, Vera Tocci, Lucy Ferranti, Angelina Christoforo, Gina DiMarzio, all of Leominster; and several nieces and nephews.